Catonsville Kennel Club is the second oldest kennel club in Maryland it was
established in 1945. The kennel club celebrated it's 50th aniversary 1995.
     The Catonsville Kennel Club was founded in 1942 by Dr. Robert Miller and Arthur Benhoff.  It was composed of family and friends who wanted an area All Breed Club with a non-limited membership.During World War II, activities were suspended, but subsequently, in 1945, the club received it's Charter.  The officers and Board of Governors were: Dr. Robert Miller, Arthur Benhoff, Dorothy Miller, Bernadette Ziegler, George Noppenberger, Dr. David Werner, and James Forster.

     There are several objectives of the Catonsville Kennel Club. Among them are: to advance the best interests of purebred dogs, breeders, and owners.  To encourage and educate the public in the value of pure bred dogs, to get involved in local dog issues as appropriate, and to foster and maintain among ourselves a warm friendship and the highest degree of sportsmanship and integrity.
     The Catonsville Kennel Club has held an annual all breed and obedience dog show on the second Saturday in October at the Howard County Fairgrounds for many years.  We added a Friday show in the 90's, and later worked with other club's to develop a weekend cluster.
     The Catonsville Kennel Club supports various charitable organizations by donating a percentage of the proceeds from our show to canine and people related causes.  For example, we purchased an imported German Shepherd named "Andy" and donated it to the Maryland State Police K-9 Corp to be trained as an ordinance dog.  We purchased a second dog, "EX", for the Maryland State Police to be trained for drug detection. "Andy" and "EX" are currently on patrol in various locations, keeping Marylanders, as well as the fine troopers that handle them, safer.  Catonsville Kennel Club is a member of the American Dog Owners Association (ADOA) and the Maryland Dog Federation.  As such, we are able to provide support to the canine defense fund in the fight against unreasonable vicious dog laws and local anti dog legislation.  We have made significant donations to help with pet rescue in various disasters such as hurricanes in Florida and Louisiana.

     Our members come from diversified occupational backgrounds including lawyer, sales reps., veterinarians, specialty and all breed judges, law enforcement, computer analysts, occupational therapy, human resources professionals, kennel owners, retired military, and teachers. Our members are involved in conformation, obedience, agility, lure coursing and rescue work to name a few. Breeds represented within the club are German Shepherds, Schipperkes, Old English Sheepdogs, Scottish Terriers, Saluki, Dashshund, Rhodesian Ridgebacks, rough and smooth Collies, Boxers, Briards, Norwegian Elkhounds, Pugs, Bullmastiffs, Bulldogs, Corgis, Irish Wolfhounds, Lasha Apsos, Alaskan Malamutes, Pointers, and the elusive Swedish Valhunds (hope we didn't leave anyone out). Some members actually live in Catonsville. The rest of us hail from Glen Arm, Ellicott City, Westminster, Reisterstown and Carney and other areas around Baltimore.

     Club activities for members, family and friends include the Spring Pot Luck Dinner; our Annual Appreciation Dinner held at a really nice restaurant (for those who worked at our annual show(s); and our annual Awards and Holiday Champagne Brunch in December held at the Fort Meade Officer's Club.
Membership in the club does not prevent our members from exhibiting at our shows, although it is expected that all members lend a hand or special talent in some capacity at our All Breed Shows or B Match.
For more information please fill out a Membership Application.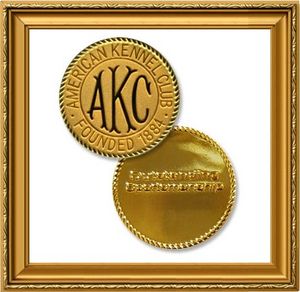 AKC Outstanding Sportsmanship Award
   2012 - Nancy Zinkhan
2015- Joyce Wetzler
   2016- Conrad Zinkan
2017- Victoria Wilt
2018- Laura Gilchrist
2019- To be announced March 2020